Research shows that the "window of opportunity" for optimal second language learning starts to close at puberty – and for decades, that's exactly when kids started studying a foreign language.  I was fortunate to start learning Hebrew in 4th grade, and I spent summers at a Hebrew immersion camp. I remember the pride I felt as a teenager in the middle of Wisconsin when I would stand up at the end of the day to be recognized, along with the other campers, on days I spoke 100% Hebrew.
By the time I started studying Spanish my freshman year of high school, I already understood grammatical concepts that my friends were just then exposed to (and struggled with).  I added French my junior year, but my boredom with endless and decontextualized grammar conjugation – and no real communication – led me to drop it at the end of the year. I continued studying Spanish in college and decided to spend a year at the University of Barcelona.  I graduated from UIUC with a BA in the Teaching of Spanish, determined to create engaging and communicative classes for my students.  I taught a year of English at a high school in Israel, and I returned to the US and taught high school Spanish in the suburbs.  I was torn between continuing my teaching and going back to school to study Linguistic Anthropology, and in the end, academia won (at least for a while!) and I headed to UCLA.
My research focused on issues of language and identity among speakers of obsolescing languages, and I assumed I'd continue along my research and teaching path. However, an opportunity to apply my anthropological research methods in Chicago brought me home, and then a new opportunity brought me to Chipotle, where I oversaw language and culture programs at 130 restaurants. I knew that ultimately I wanted an engaging career with the flexibility to raise my family, so I started a company (originally Workforce Language Services, recently rebranded as Multilingual Connections) focusing on English and Spanish training for the workplace.
When my son Henry was born, I knew I wanted to raise him to be bilingual.  You'd think that, as a relatively fluent Spanish speaker with a doctorate in Linguistic Anthropology, this wouldn't be so perplexing, but it was!  I didn't feel comfortable speaking to him in Spanish (I didn't learn Spanish baby talk in my classes on Don Quijote!), so I decided to send him to a Spanish-dominant home daycare.  Amazing the results (don't watch the whole thing – it's the kind of video only a parent or grandparent would watch in its entirety):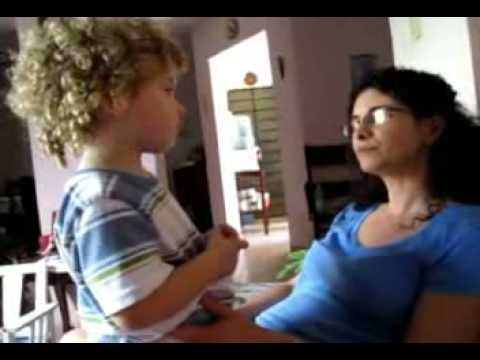 I quickly learned from talking to other parents that I wasn't the only one who didn't feel capable of providing all of the Spanish language exposure for my child.  This realization happened around the same time I was looking to relocate my business from my basement to a larger, more comfortable and public space, and the idea for Multilingual Chicago and Multilingual Kids was born.
So that's the long version of "About". If you've read this far, I commend you on your dedication!  If you have any questions about our company or my journey as a parent trying to raise a multilingual kid, please contact me.
Jill Kushner Bishop, PhD
Multilingual's Owner (and Henry's mom)